Other Furniture that I offer
I do offer other tables if you don't care for the table set with the spindles, which you see in my auctions. I can also substitute the square alder table for this round one:
This set is pine, and has rounded, smooth edges. Here are the pictures of the unfinished pieces....all they need is your ideas and my artwork!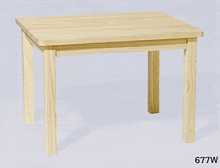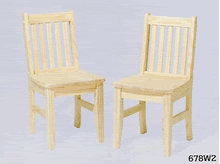 The price for this set, including shipping, is $260.00. If you are interested, please contact me and we can set up a private auction, or I can send you a Paypal invoice. The sets do have to be ordered, but don't take long for me to receive.
Don't you just love this vanity set for your little princess!?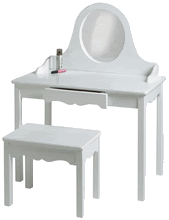 This crescent nightstand is perfect to set by their bed:
I also offer toddler beds and night stands.(your choice of star, heart or no cutout for the bed.)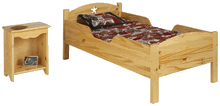 Or, how about a custom painted headboard? (your choice of star, heart or no cutout)
Maybe a fun bench/toychest designed just for them? (choice of heart, star or no cutout)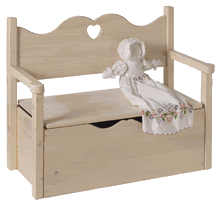 Accessories not included, all items arrive ot me unfinishedand ready to paint. Custom design your child's whole room in your (or their) specific, unique theme! Thanks for your interest! :)